Teresa Teng Free Sheet Music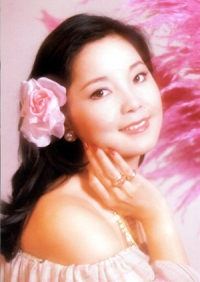 Teresa Teng (January 29, 1953 – May 8, 1995; traditional Chinese: 鄧麗君; simplified Chinese: 邓丽君; pinyin: Dèng Lìjūn; Wade–Giles: Teng Li-chun; Pe̍h-ōe-jī: Tēng Lē-kun, Japanese: テレサ・テン) was a Taiwanese pop singer. Teng's voice and songs are instantly recognized throughout East Asia and in areas with large Asian populations. It is often said, "Wherever there are Chinese people, the songs of Teresa Teng can be heard." Her songs enjoy popularity among Indonesian, Japanese, Khmer, Korean, Malaysian, Thai and Vietnamese listeners as well.
Teng was known for her folk songs and romantic ballads. Many became standards in her lifetime, such as "When Will You Return?" and "The Moon Represents My Heart". She recorded songs not only in her native Mandarin but also in Taiwanese Hokkien, Cantonese, Japanese, Indonesian, and English.
Teng, a lifelong sufferer from asthma, died in 1995 from a severe respiratory attack while on holiday in Thailand. She was 42.
Teresa Teng - Thousand Thousand Words Piano Sheet Music
Advertisement
Advertisement

Please right click on the download button and select "Save Target As" or "Save Link As" to download



You can share this sheet on your Twitter or Facebook account to let your friends know too!


(376.5KB)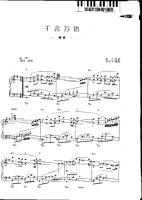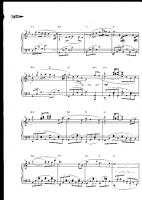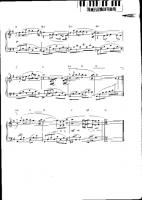 Other music sheets of Teresa Teng